WELCOME TO the CREATIVE FREEDOM ZONE ™ with CHOR BOOGIE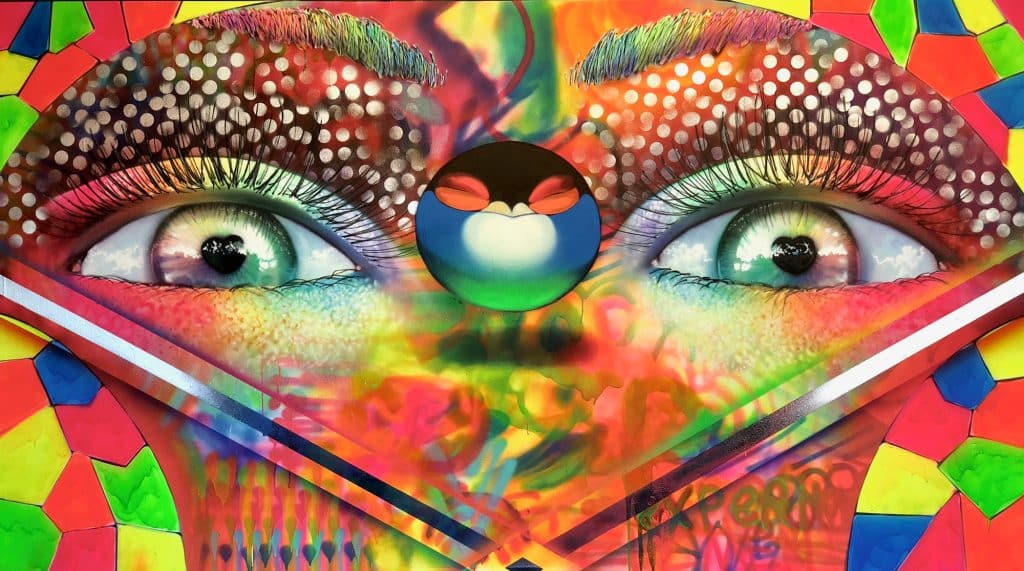 INTERACTIVE ART INSTALLATIONS • TEAM BUILDING EVENTS • SPRAY PAINT ART WORKSHOPS & COLLABORATIVE COMMISSIONS
This is not your typical art school…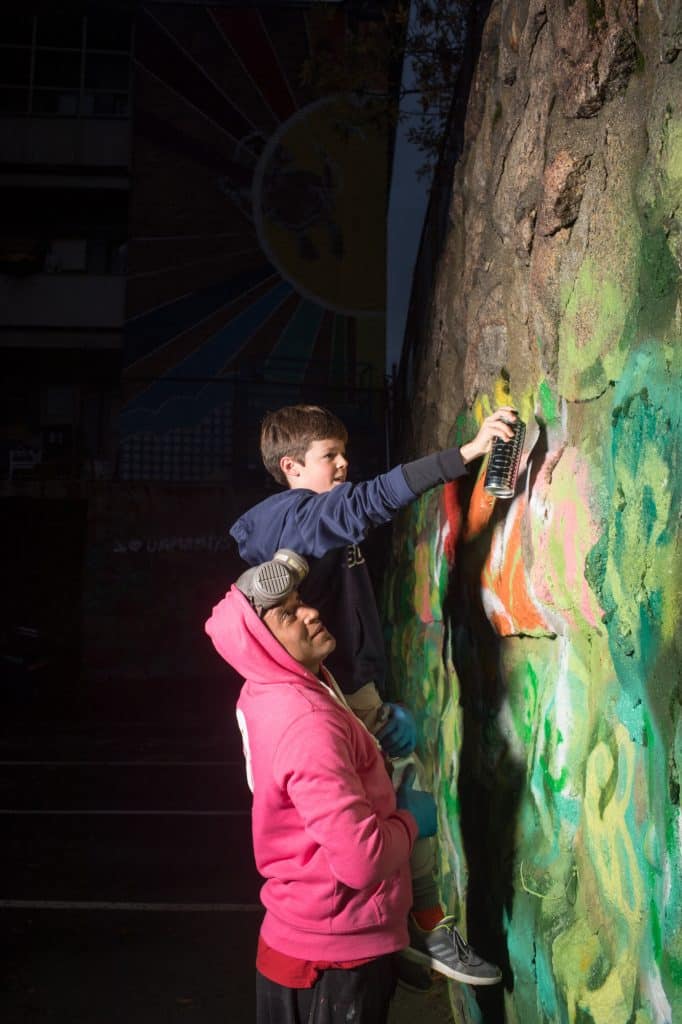 Join CHOR BOOGIE, an internationally acclaimed muralist & fine artist, N.E.A. grant recipient, trained martial artist, and student of the shamanic Bwiti tradition, along with seasoned mindfulness facilitator, E. Bast, for an exciting guided inner journey to tap the source of unlimited creativity. Enjoy guided group & individual artistic experiences.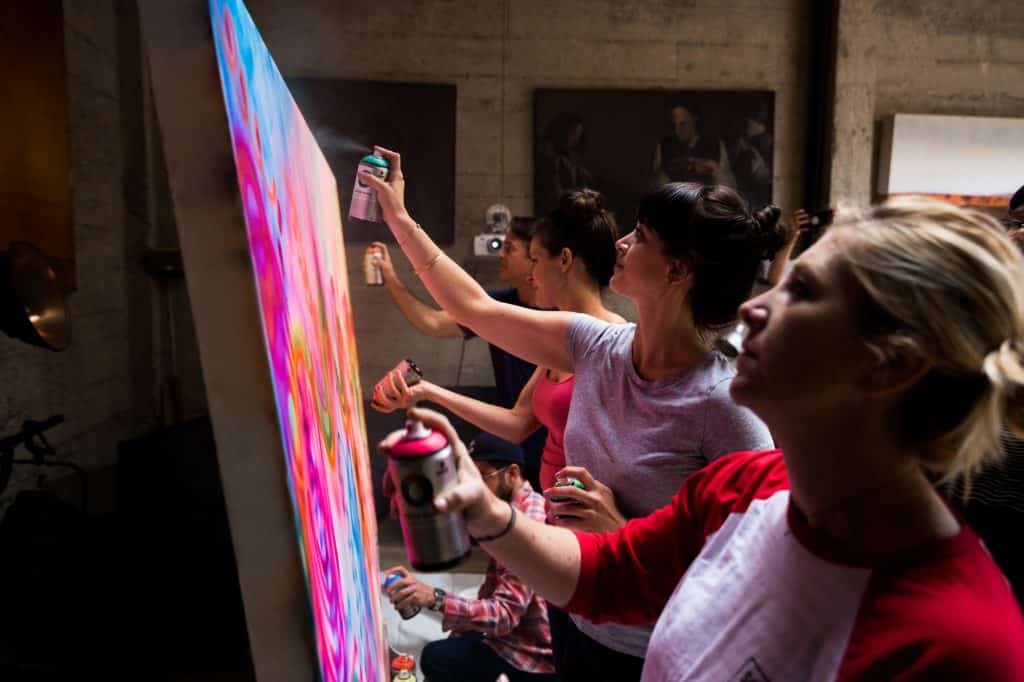 Non-toxic water based spray paint can be utilized in ventilated indoor or outdoor venues.
Optional: Keep the collaborative group process as a momento, or commission Chor to weave it all together into a highly stylized, signature keepsake painting.
Clients range from Fortune 500 companies, top universities, to families and youth groups.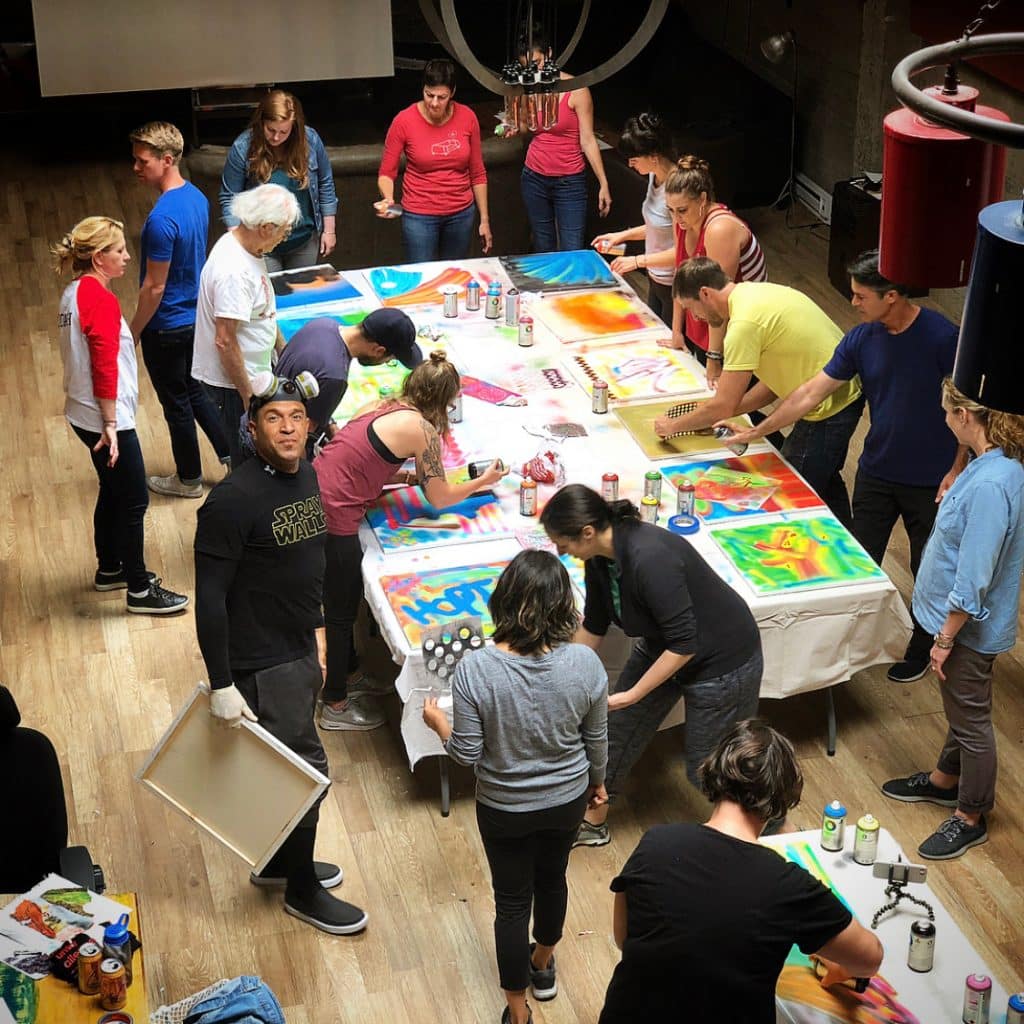 HOST AN UNFORGETTABLE EVENT
CONNECT WITH YOUR GROUP OR ORGANIZATION IN NEW WAYS
MEDITATE. START WITHIN. STUDY YOURSELF. CHOOSE AN INTENTION.
GET THE AUTHENTIC CREATIVE JUICES FLOWING
"THINK OUTSIDE THE BOX"
CULTIVATE ARTISTIC DISCIPLINE THAT IS ROOTED IN JOY
DISCOVER METHODS TO ENTER "FLOW STATE"
ENJOY LIBERATING ARTISTIC EXPERIMENTS WITH COLLAGE & SKETCHING
CELEBRATE WITH COLOR
LEARN INNOVATIVE SPRAY PAINT TECHNIQUES FROM A WORLD RENOWNED ARTIST
FIND VISIONARY INSPIRATION FOR THE CREATIVE PROCESS
LOOK AT "THE BIG PICTURE" FROM A NEW PERSPECTIVE
ENJOY A "BEGINNER'S MIND" WITH THE SPRAY PAINT MEDIUM, NEW TO MANY
HAVE A "VISUAL CONVERSATION" THROUGH ART